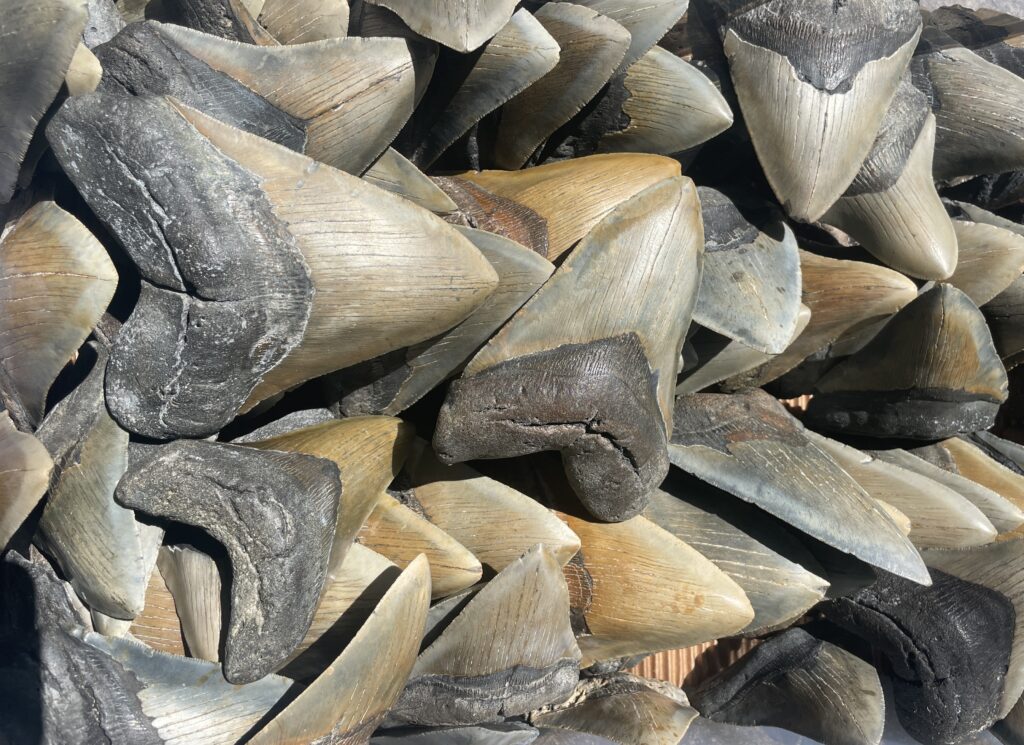 The Fossil Exchange was created by two professional SCUBA divers with a passion for exploring  the most productive fossil layers 40 miles off the coast of North Carolina. 
Diving to depths of over 110ft, we recover Megalodon Teeth from fossil beds on the ocean floor. The ocean conditions can be challenging, and the dangers at depth are real, but the reward is worth the risk. To hold a 5.6 Million year old tooth from the largest predator the world has ever known (Carcharocles Megalodon) is an experience like no other.
Our Megalodon teeth and fossils come straight from the source, from the depths of the Atlantic Ocean to you. 
You can rest assured that every Megalodon Tooth we sell is 100 % real, and recovered by us. We have never and will never sell restored or fake Megalodon teeth. Over the years, we have developed a a great reputation among our clients and collectors as the best source for high quality, unaltered Megalodon Teeth. 
The Fossil Exchange has the largest inventory of Megalodon teeth and other fossils, allowing us to provide a tooth for every budget. Our ever evolving inventory contains affordable Megalodon Teeth all the way up to the highest quality specimens in the world. We have sold our treasures around the globe, and you can always buy with confidence from The Fossil Exchange.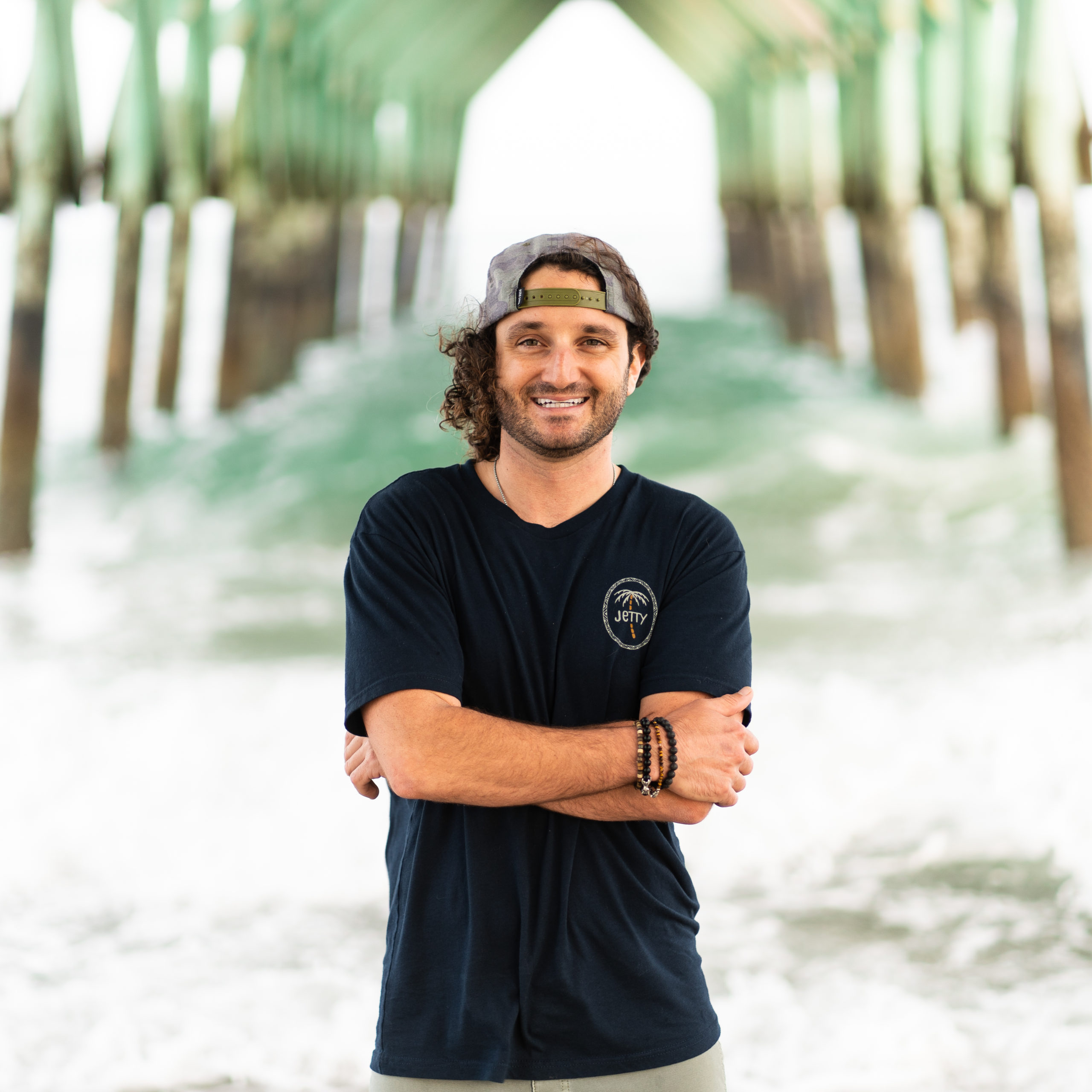 Capt. Chris Slog

At the age of 12, Chris became a certified diver and it changed his life forever. He moved to Wilmington, NC in 2009 to study marine biology and earned his degree from UNCW. While attending college, Chris worked as a SCUBA instructor and first mate on numerous local dive boats. Along the way, he started to collect Megalodon teeth and fossils that he found while diving off the coast.

Chris became infatuated with diving for Megalodon teeth and continued to elevate his skills and knowledge. Soon after graduating, Chris decided to start his own business with Brett Garner and The Fossil Exchange was born.

Together, Chris and Brett conducted extensive research and spent countless hours exploring the deep water ledges off the coast in search of Megalodon teeth and other prehistoric fossils. As their collection of high quality fossils grew, so did The Fossil Exchange.

Chris takes extreme pride in the fact that every fossil has been personally found and he is passionate about sharing his knowledge with anyone interested in the amazing geology and history that the N.C. waters boast.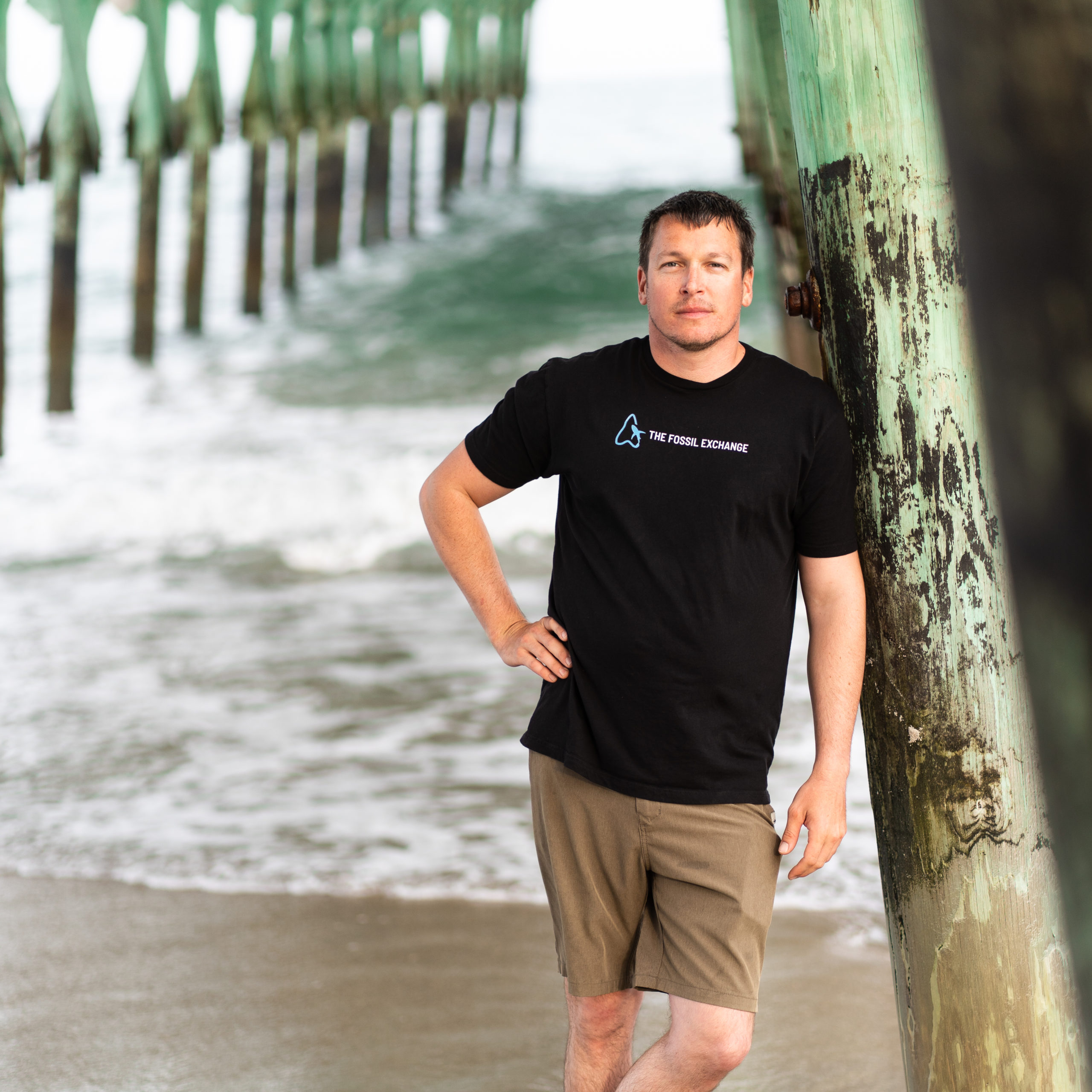 Brett Garner